Quebec Siberian
Welcome to Quebec Siberian!
We are the proud owners of a Siberian Cat cattery established near Quebec City. Our kittens are very sociable because they live freely with us in constant contact with our children and our dog. Our breeders are imported from renowned cattery in Russia and Europe. All our kittens are TICA registered.
Siberian was a natural choice for us because in our family there are 3 major allergic. As the Siberian had the reputation of being hypoallergenic, we chose this breed for that characteristic. In fact, my husband and my children have no allergic reaction to the Siberian. Do not assume that everyone reacts the same way but the best ways to find out is to test it.Since that time, we decided to expand our family and to enjoy this beautiful feline breed with other people like you.
The Stars of Siberian Quebec
Les Stars de Sibérien Québec - Juin 2017
You will find the kittens available on the following link: Available Kittens
I strongly advice you to read the Siberian History section that will allow you to know more about this beautiful cat breed.
If you like the purr, hugs and small furry animals, you are at the right place!
When we have kittens available, we will send a newsletter to those who are registered. So if you are interested in adopting a Siberian kitten, sign up for our newsletter to be the first informed of availability. You can do this by entering your email address in the newsletter section.
For more information about our Siberians and Contact us.
Click the Icon to reach me on Facebook
Like our Facebook Page
Join our Facebook Group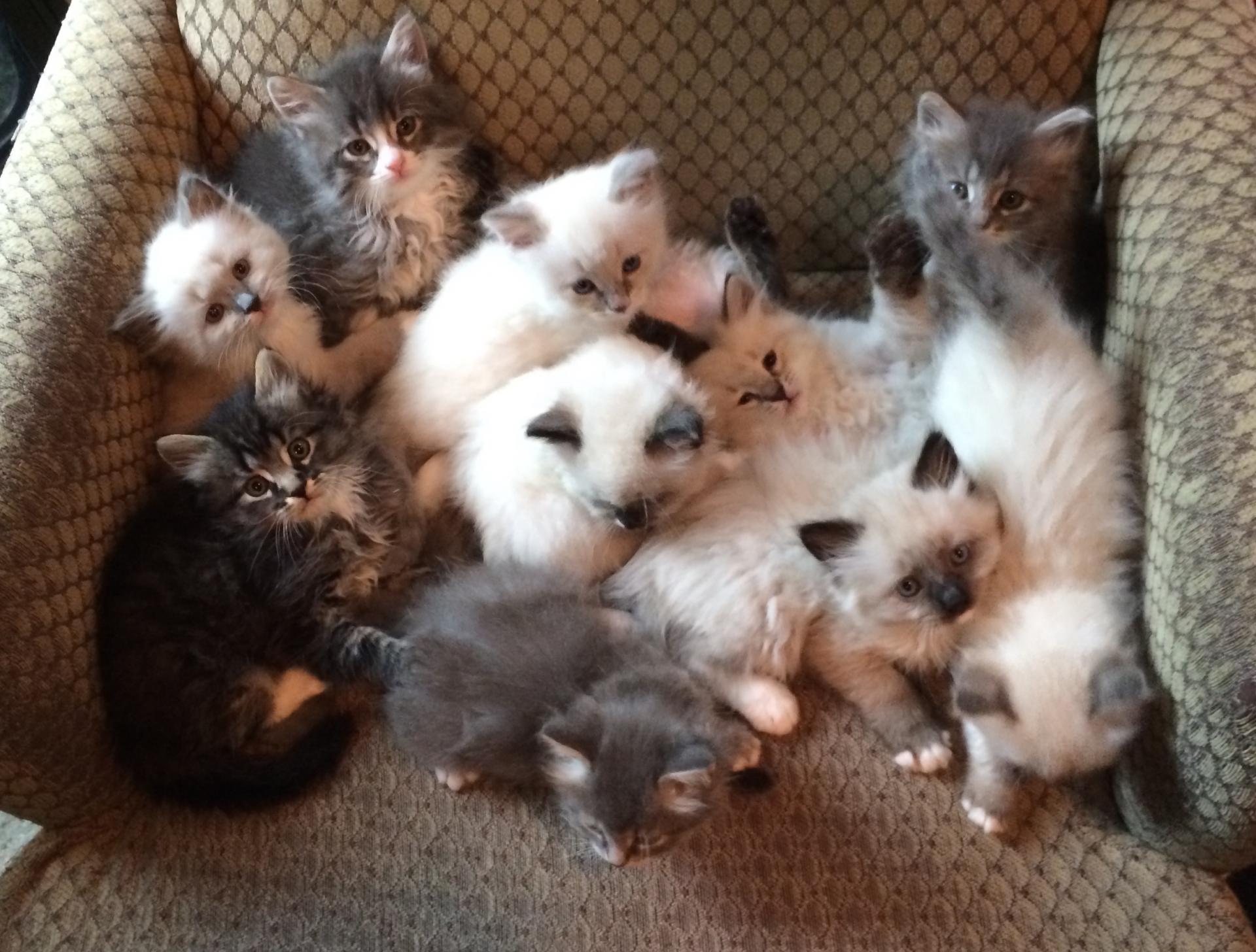 Chat Sibérien Du Québec
Facebook Group
For the siberian cat lovers whichever traditional or NevaMasquerade. Share your photo and experience with this fabuleous cat here!